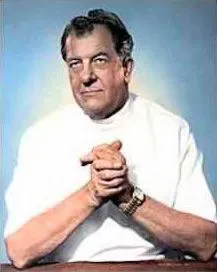 Dr. Clarence Gonstead - the Gonstead Teachnique
The Gonstead Technique
Our doctors uses a highly-effective, gentle, and precise adjusting approach, called the Gonstead Technique, to help get you the results you are looking for. The Gonstead Technique is considered by some the "Gold Standard" of Chiropractic.
In the early 1960's word was spreading throughout the world that there was a healer in a small farming community in Wisconsin to whom people of all ages, and walks of life, were flocking. Who was this man and what was his method?
The man was Clarence S. Gonstead. He became a chiropractor in 1923 following a personal experience with chiropractic that had helped his body heal from a painful, crippling episode of rheumatoid arthritis. With a background in mechanical engineering, he would come to apply the principles of this discipline to the evaluation of the spine. As part of a life-long study of the spine, he would often fly his private plane to Indianapolis to dissect, study, stain, photograph and then reconstruct cadaver spines at Lincoln Chiropractic College. Dr. Gonstead found that many health issues that plague society are directly or indirectly caused by misaligned vertebrae causing irritation/stress to the nervous system. This can cause all kinds of dysfunction in the human body.
Dr. Gonstead had the equivalent of the Mayo Clinic of Chiropractic in Mt. Horeb, WI back in the 1930's, 40's, 50's, 60's, and 70's. Patients were flooding his clinic in record numbers from all over the world for many serious health conditions. So much so that Dr. Gonstead had to build a private airstrip and hotel next to his clinic! Over the years he became known as the, "Chiropractor's Chiropractor." Doctors of Chiropractic finally convinced him to teach them his methods in seminars that continue even to this day.
Dr. Cartwright has extensive training in this prestigious technique and has taken multiple seminars at Dr. Gonstead's Clinic, which still exists today in Mt. Horeb, Wisconsin. For more information on the Gonstead Technique, please contact us or visit http://www.gonstead.com/
The clinical team at Falls Clinic also has advanced training in the NeuroReconnect System though the American Functional Neurology Certification program under Dr. Andy Barlow. Using the techniques in NeuroReconnect we can consistently provide immediate results in pain reduction and improvement in range of motions for chronic knee pain, frozen shoulder, hip conditions, and plantar fasciitis.
---